Photo at Government Complex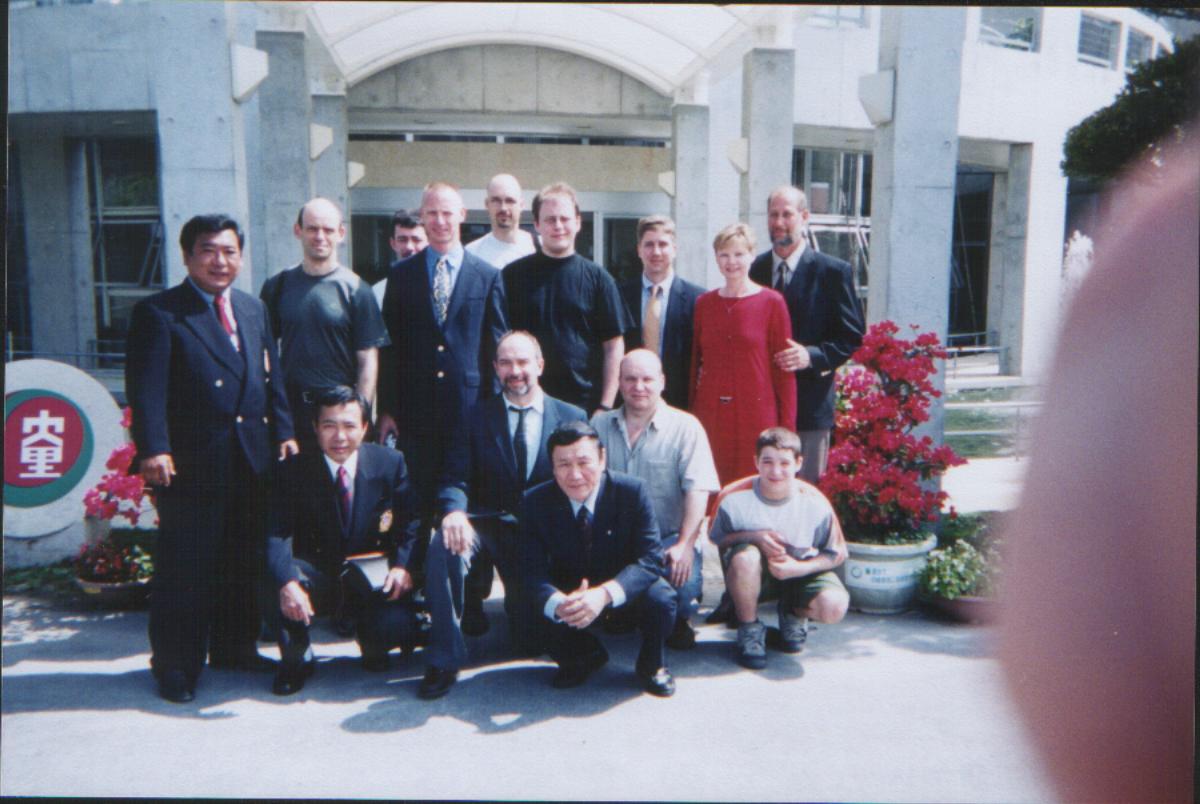 Naha Dojo
Tom Hodges, Nick Carter and Robby Bray all tested for Yudansha ranks while in Okinawa at the Tesshinkan Ryu Kyu Kobudo Honbu.
NKKF Members test for Yudansha rank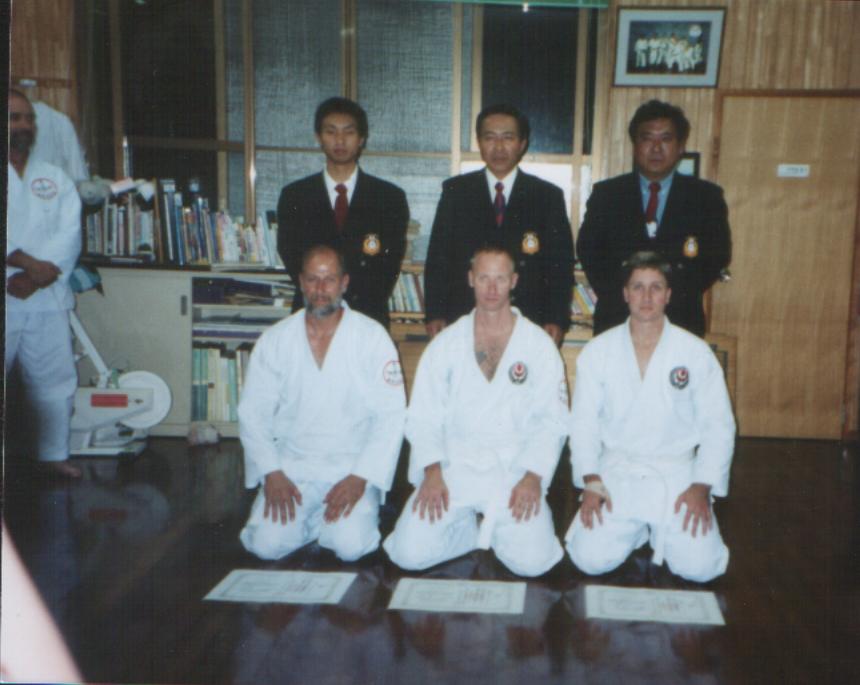 Old friend from the States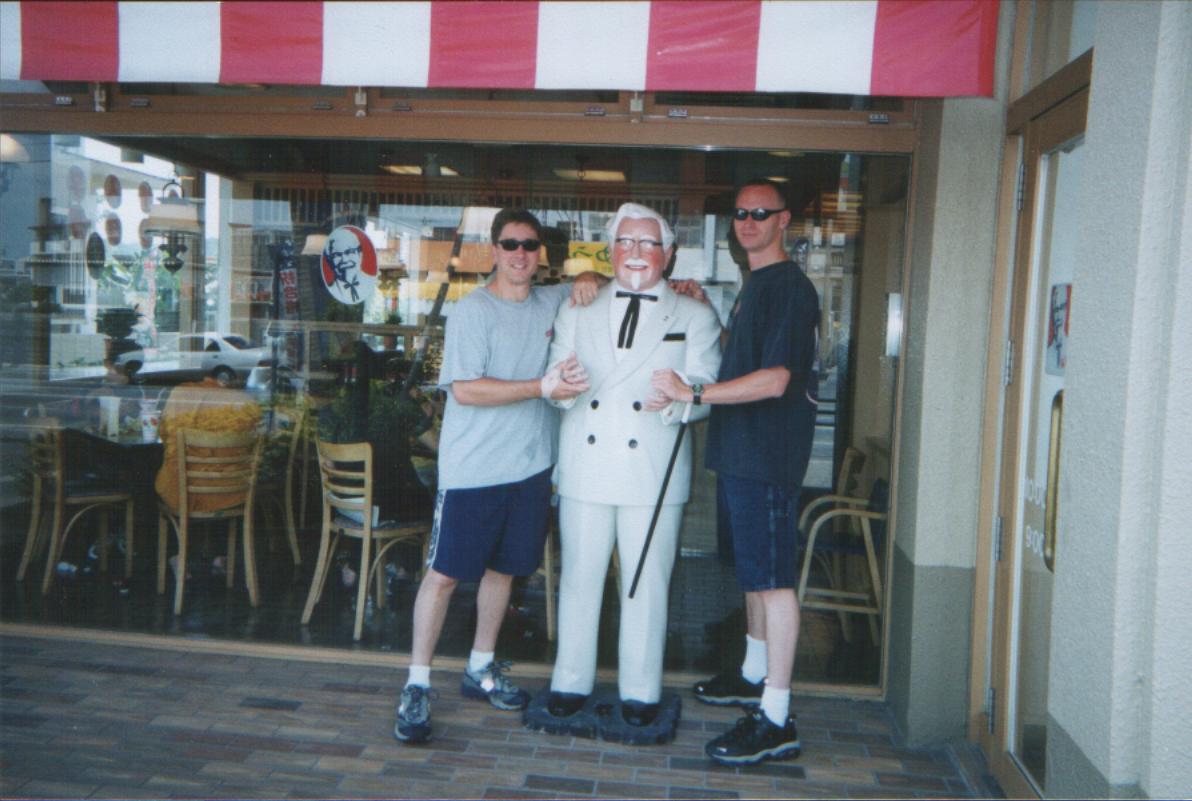 Nick and Robby with the Col.
Come Back soon More to Come!

This photo is in front of the government building in Ozoto Son Okinawa with the Mayor, Tamayose Sensei, Uehara Sensei, the German group, and the NKKF group after presentation from the NKKF members..
Gunma Ken Dojo in Japan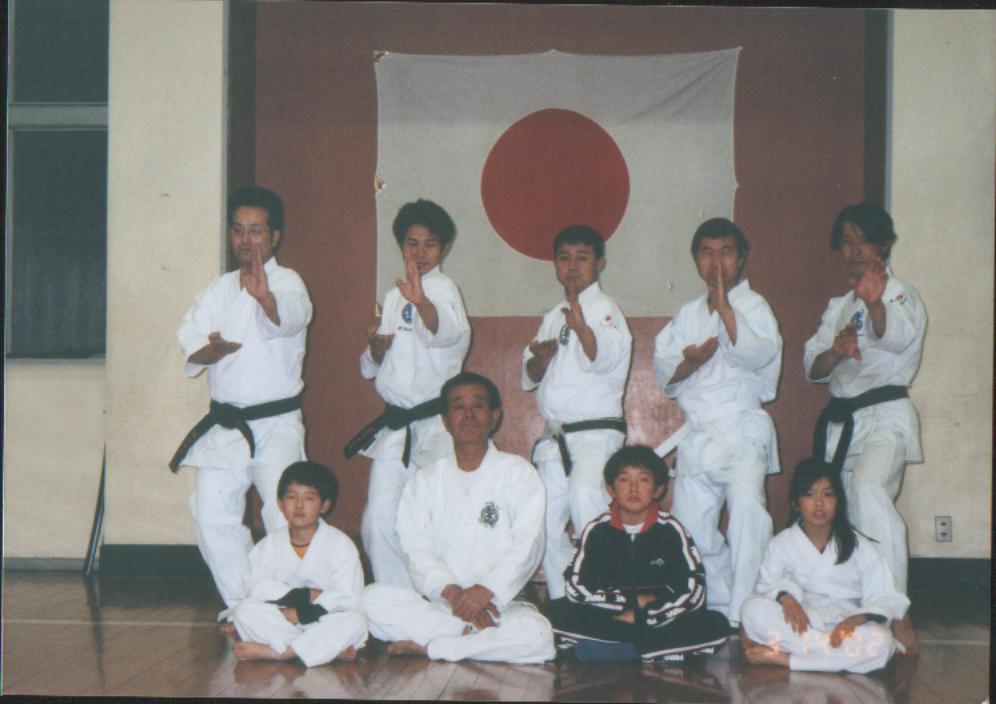 Soke Kaneta at Japan Dojo
Ozato Son Budokan Dojo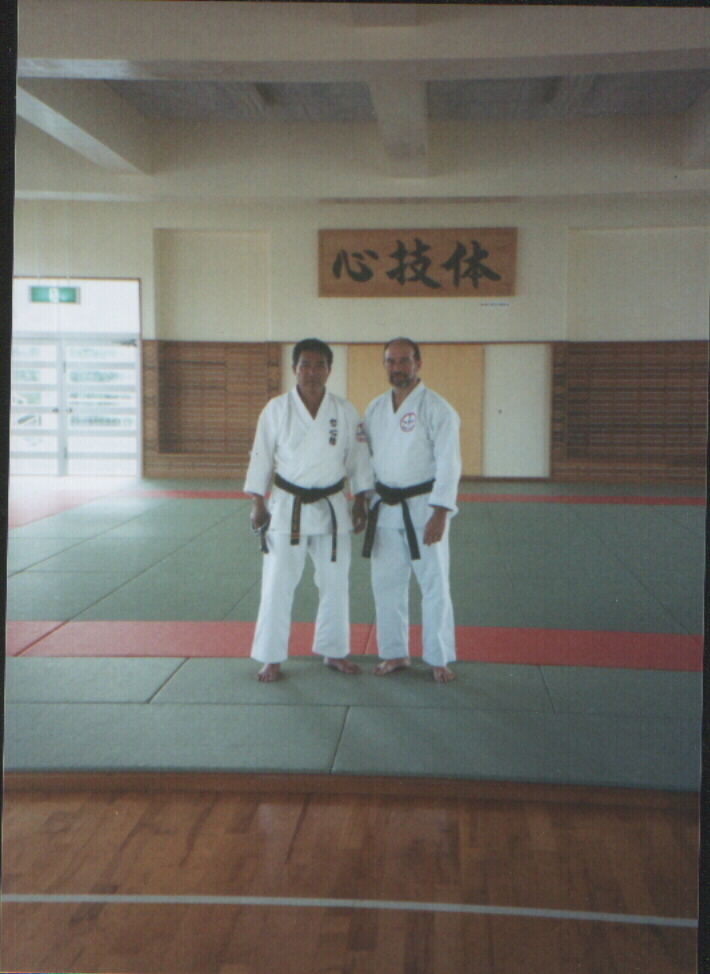 Kyoshi Tamayose and Shihan Woodard