UTSUKUSHII (Beautiful)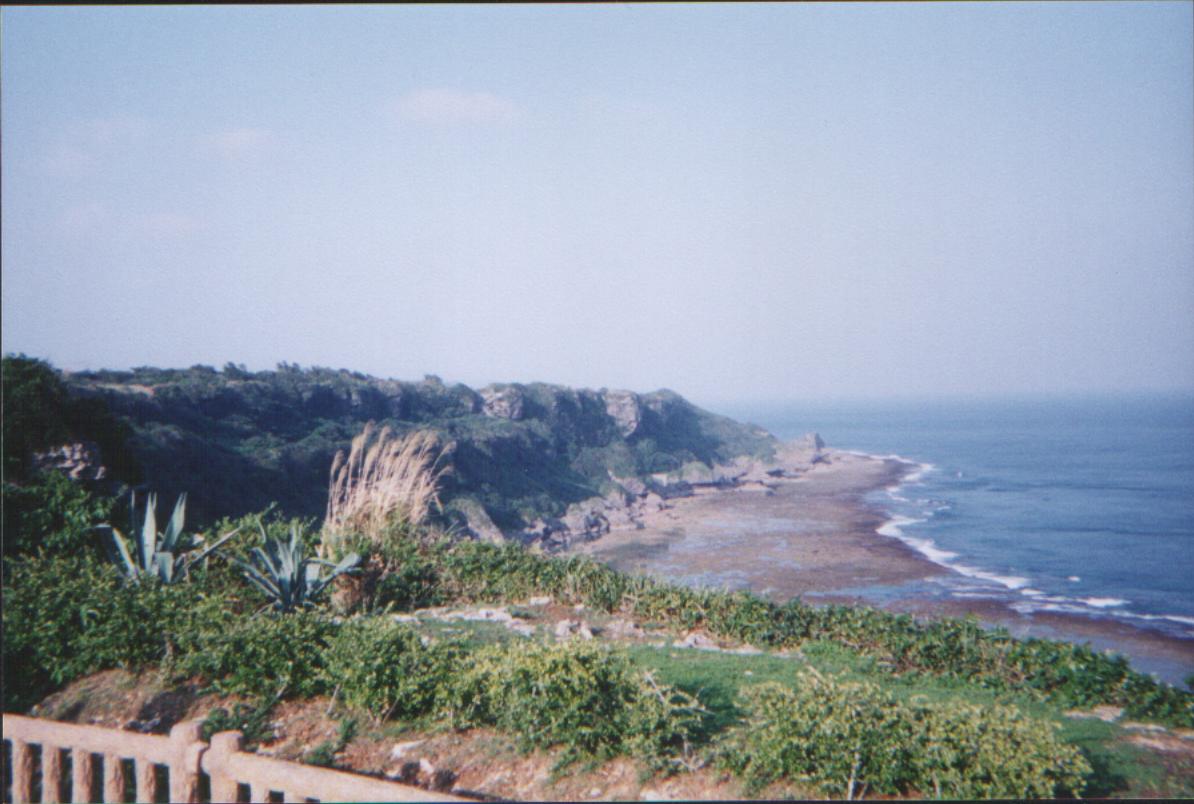 Everyday was a new adventure as we traveled from one end of the island to the other. Okinawa is a beautiful island abundant with pineapple, sugarcane, and tea.
Proclemation and Key to the City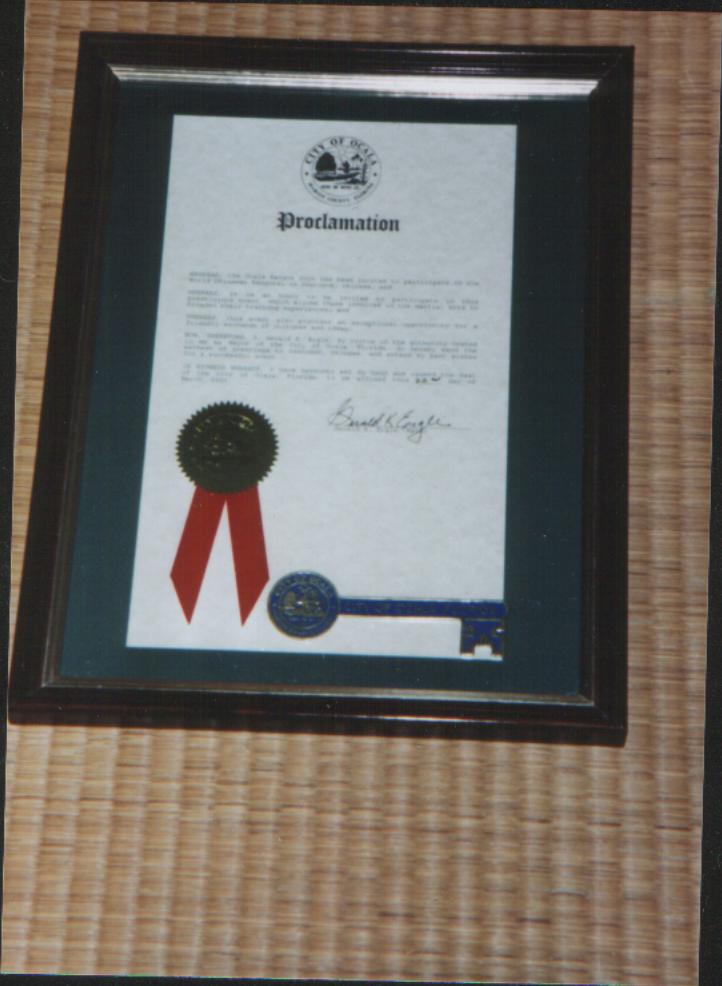 presented in Ozato Son Okinawa 4/5/02 in Goodwill and Friendship
This photo is a Proclemation and the Key to the City of Ocala, Florida sent from the Mayor of Ocala to the City of Ozoto Son Okinawa in friendship and good will presented by Shihan Woodard and the NKKF group.
Shuri Castle Naha, Okinawa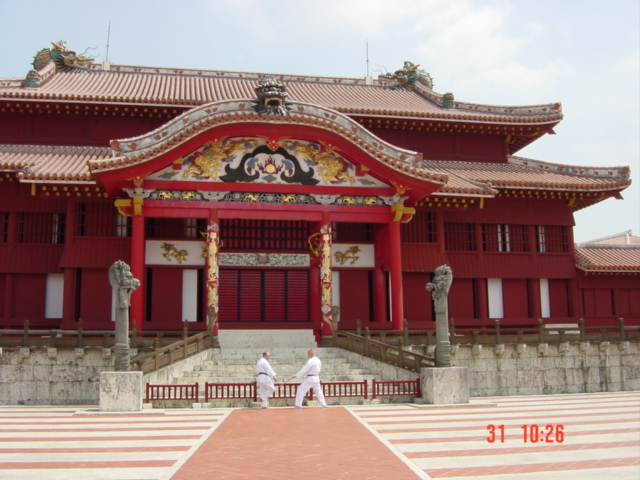 The group was invited inside the Shuri Castle compound to take the photo's you see here, later the group visited the main Castle. It could not have been better, complete with personal tour guide explaining each detail.
Many Thanks Boss.
Where We Stayed
Our Hotel in Kochinda notice the Shorin Ryu Dojo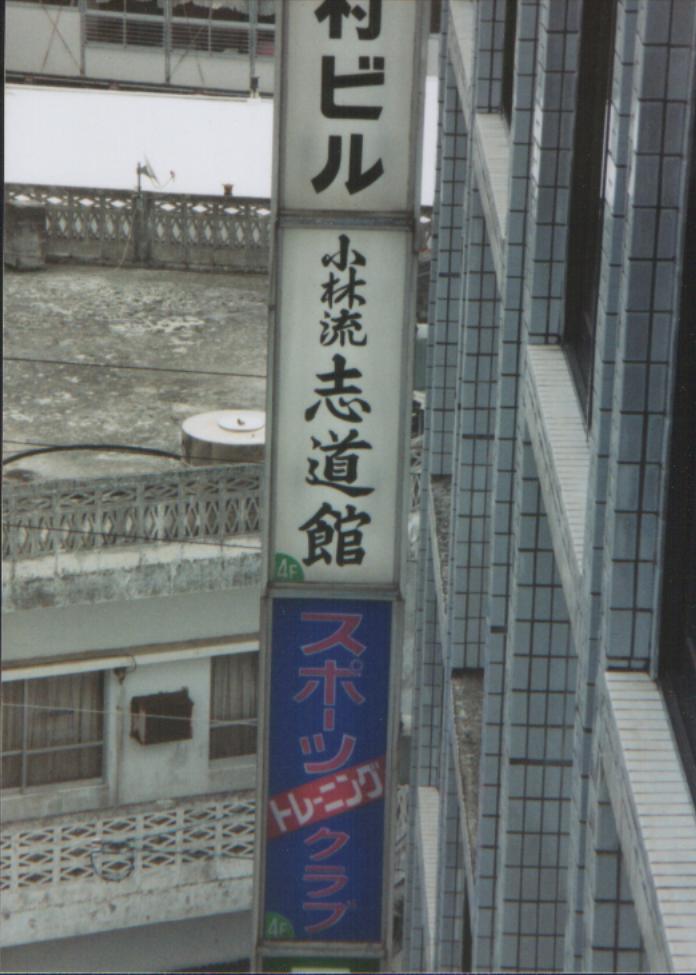 Our Hotel was a real kick also, we just happened to be one floor above Nakamura Sensei's Dojo. We were downtown Kochinda on the fourth floor of the Business hotel there. No one spoke English at this end of the island, but everyone was very kind and helping.
Traditional Table in our room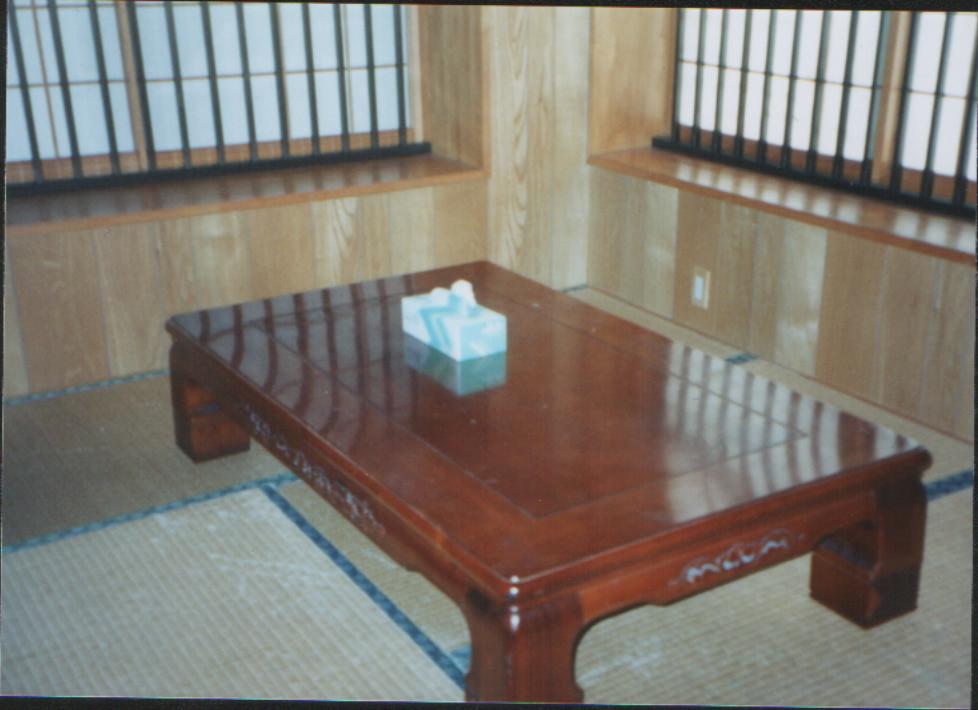 We also had a western style table and chairs in our kitchen