Our trip began in Orlando Florida. We flew to Dallas and went through Customs for international travel. The next leg was the 13 hour flight to Narita Airport in Tokyo.
After a short stay with Soke Kaneta we were off to Okinawa. You can change your currency at the Airport. If you plan to use a credit card MAKE sure you clear it for international travel.
The two hour flight to Okinawa was very pleasent, the flight has a camera on the nose and you will be able to see everything the pilot is seeing.
our approach to Tokyo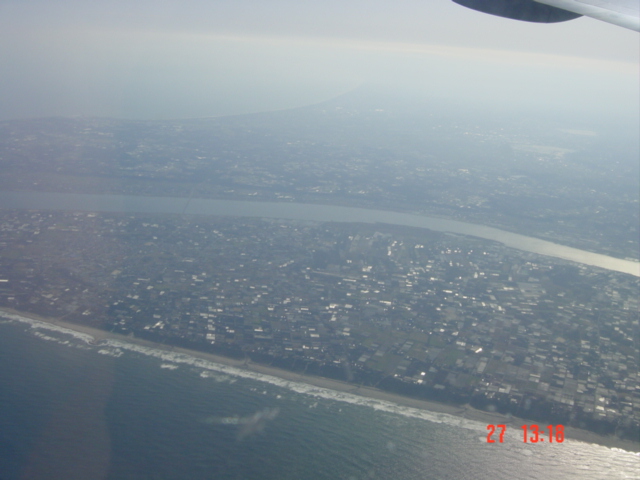 Island of Budo
On our final approach to Narita Airport in Tokyo. For connecting flights to Okinawa you must travel to Hadena Airport which is approx. 75 minutes by bus. Tickets may be purchased at the airport.
Soke Kaneta at airport