Learn to Wake board, Surf, Ski, Fish, and More...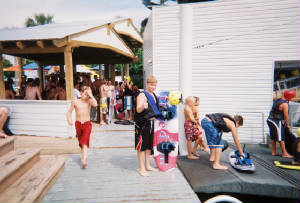 Theme Parks, Water Parks, Beaches, Springs...
No sitting around in front of the TUBE! We get out and have
A GREAT TIME!!
The chance to spend the Summer with a Master Instructor of Karate and Self Defense. Bill Woodard Director has been inducted into numberous Hall of Fames for his dedication, ability to relate and get the most out of his students.
Improve your skill in all areas. ATTITUDE, APPLICATION, & ABILITY!
Call To Reserve you place today: (352) 237-9076
Call to reserve your week... 352 237- 9076