Refresh yourself with a cool mist
A lifetime Memory, at a safe and secure Supervised Camp.
Bill Woodard Director and Master Instructor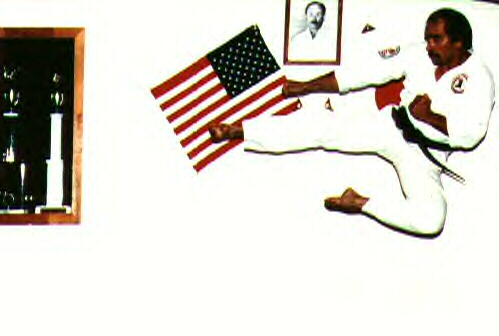 Set your goals high!
Bill Woodard is a 7th Degree Black Belt, and a former Martial Arts Champion. He is sought out world wide for his martial teaching abilities. He has trained in both Japan and Okinawa. He is also the President of the National Karate & Kobudo Federation.
What does it cost to send my Child to Camp?
Karate Super Day Camp: $130.00 per week. 8am - 5:30pm.
For our local Ocala Florida Residents.
Includes all admissions.
Bring your favorite sack lunch from home, Sunscreen, Sunglasses, Hat, Towel, Sneakers required.
Paradise Adventure Camp: $795.00
Includes everything!!! Airport/Rail/Bus Pickup. Lodging, Food, Swim Suit, admissions. Just come for a week of Great Fun...
Please, reserve early to avoid dissapointment (waiting list)
2nd week in June.
Paradise Theme Park Camp: $840.00
Includes everything!!! Airport/Rail/Bus Pickup.
Lodging, Meals, Snacks, park admissions.
Visit Florida's top theme and water parks in a week long non stop party!
Reserve Early (waiting list)
2nd week in July
Groups Welcome:
Please, Reserve early additional weeks available for gruops only through out the entire year!
NEW!! Family Camp!!
Special Rate for you and your Family,
Let us handle all details.
Airport Pickup
All Transportation
Hotel Booking for each destination
Reservation tickets
Schedule of events
No hassle
No worry
No problems
Let us do all the work, and you just enjoy your vacation
Price scale based on schedule
Advanced Notice & Reserevation Required
Email us or call for details.
352 237-9076