Director "Hanshi" Bill Woodard
8th Degree Black Belt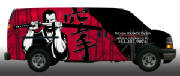 WELCOME,
To the Ocala "Karate Dojo" Website
ocalakarate.com

TRADITIONAL KARATE ALLOWS ONE TO LEARN THE HIGHER VIRTUES OF RESPECT, COMPASSION, GRATITUDE, AND HONOR
AUTHENTIC KARATE-DO IS A PATH BY WHICH ONE HUMBLY LEARNS THEIR WEAKNESSES, AND BY THESE VIRTUES TURN THE WEAKNESSES INTO STRENGTHS.
The Ocala Karate Dojo is the Area's Leader in Authentic Martial Arts, and has been serving Marion County for over 3 decades. Teaching Authentic Karate, Kobudo (Okinawan Weapons), Iaido and Iaijutsu (Sword Arts) in the Traditional manner . The Instructors are certified, and have trained in Japan and Okinawa.
Please, browse through our site and then come in for an exciting expirence the whole family can enjoy together.
NEW LOCATION: 1544 sw 7th rd. behind CTAE
Thank you for your visit, feel free to look around our Dojo website, and after your done stop in for an experience that will last a Lifetime.

Classes are available for Men, Women, and Children. There is even a Class for Families to enjoy Together.

At the Ocala Karate Dojo you will find all classes beginning and ending with Courtesy.

With Patience as our motto and the values and morals that are associated with centuries of tradition.

Hanshi Bill Woodard will guide you through a transformation that will make you feel great about yourself with new confidence and attitude.
Our teaching success is from Encouragement and Example.