Masters of the Okinawan Karate Styles Center Row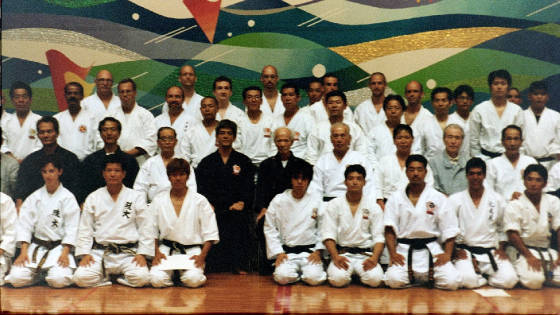 Kyoshi Woodard 3rd Row 4th from Left
Above, Kyoshi Woodard with Okinawan Karate & Kobudo Rengokai. All of the Grand Masters of the various martial arts systems many awarded Okinawa's Living Treasures
Kyoshi Woodard leads USA team in World Tournament
Held in Naha Okinawa, Japan 2003
Kyoshi Bill Woodard leads the Team USA at the 2003 World Karate & Kobudo Tournament held at the Budokan in Naha, Okinawa
Kyoshi Woodard with Okinawa Martial Arts Masters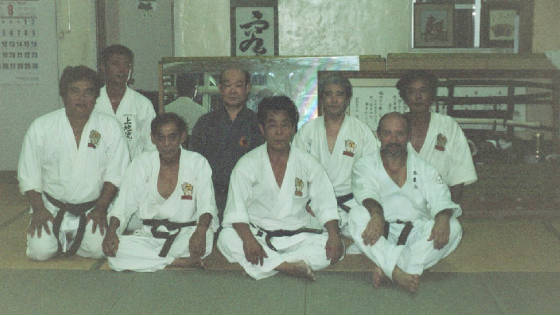 Training in Okinawa
Kyoshi Woodard with Master group at the Okinawa City Dojo of Kyoshi Takamyagi after an evening of training
Kyoshi Woodard Competes in World Tournament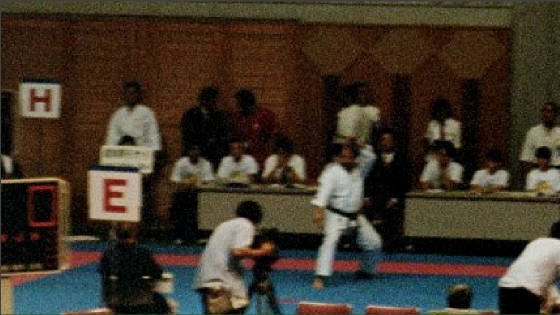 Okinawa, Japan filmed by Okinawan News
Kyoshi Bill Woodard competing in the World Tournament Naha, Okinawa 2003. He placed 10th out of thousands of competitors and was one of the oldest to compete at 51. His weapons form was used by the Okinawan World Tournament group in their video distributed world wide.
Kyoshi Woodard with students he took to Okinawa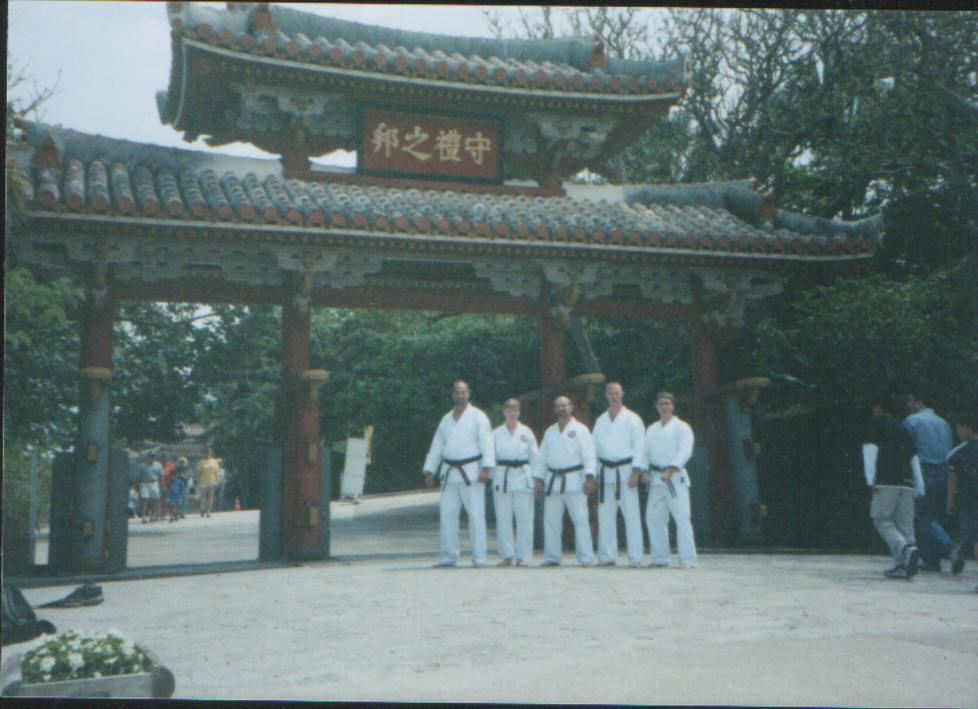 2002 Okinawa Trip
Kyoshi Woodard (center) with his students during a trip he arranged to Okinawa for Kobudo Training. Tom Hodges, Vicki Hodges, Nick Carter, and Robby Bray.
Kyoshi Woodard with Sons Dalton & Colton
Okinawa Budokan Okinawa, Japan
Kyoshi Woodard with his sons Dalton, and Colton in Naha, Okinawa at the Budokan during the world tournament.